Is your feed flooded with content from Taylor Swift's incredible Eras Tour? If you're a true Swiftie, you already know that she won't be arriving in Denver until July. In the meantime, Candlelight offers a unique opportunity for you to experience Taylor's chart-topping hits in a brand new way. Listen to your favorite songs being performed at a magnificent venue surrounded by hundreds of candles at a Taylor Swift Candlelight concert.
Take a journey through the singer-songwriter's impressive music catalog guided by the soothing melodies performed by a talented string quartet. Hosted at the Wings Over the Rockies Air & Space Museum, you are destined to be "wonderstruck" and "enchanted" by this intimate show.
Taylor Swift is without a doubt one of the most influential artists in the world. She continues to blow fans away with her artistic reinventions, hidden meanings, and showstopping performances. From the more innocent lyrics of her early music on albums such as Fearless to the synth-pop magic of Midnights, Taylor's style is constantly evolving. With 10 studio albums, and a tour underway, Tay is showing no signs of slowing down.
When Range Ensemble takes to the stage at Wings Over the Rockies, you will be reintroduced to the melodic power of Miss Swift's music. The setlist includes "Lavender Haze", "Blank Space", "Lover", and many more fan favorites. So, grab your treasured Taylor-style "Cardigan" and experience an evening of magic bathed in the glow of candlelight.
After having enormous success around the world—in cities like London, Manchester, Madrid, Barcelona, and Paris—Candlelight brings its unique experience to Denver to pay tribute to one of the most popular artists in the world.
The concerts have been met by countless 5-star reviews, and guests have called it "a creative, enchanting, and new concert experience."
Note that for the safety of our audience, all of the candlelight will be provided through flameless candles.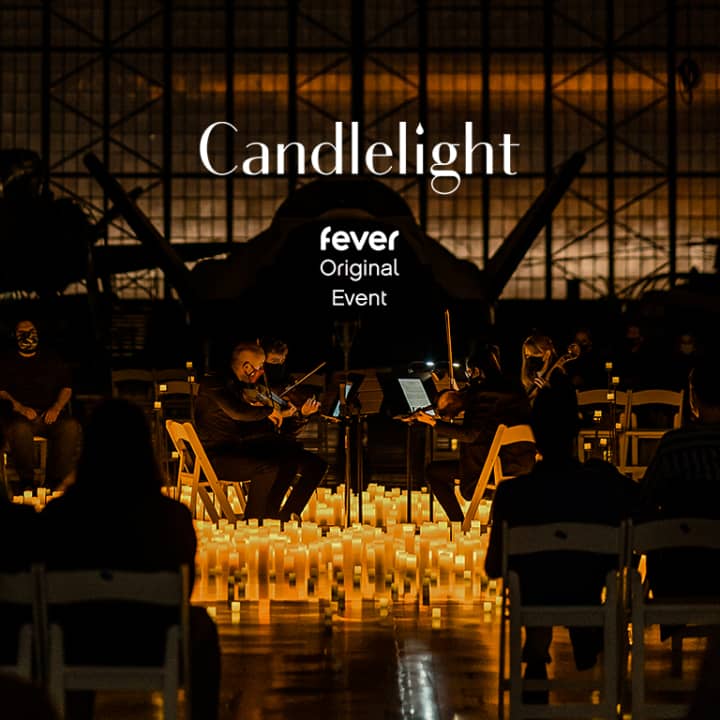 Candlelight: A Tribute to Taylor Swift at Wings Over the Rockies
November 30, 2023 6:30 PM
From $33.00
---